Coming to see us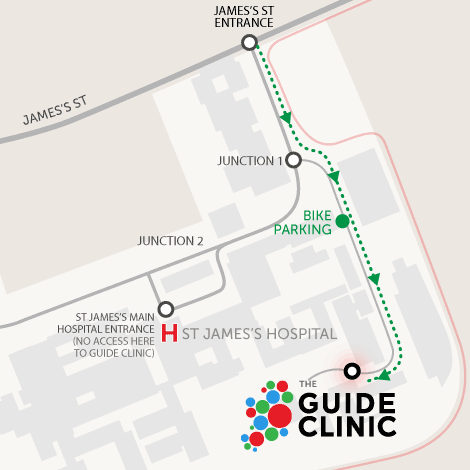 Bicycle Parking
There are a limited number of bicycle stands available at the hospital and we encourage the use of them where possible. There are no bicycle stands at The GUIDE Clinic itself but from the map you can see there are some a short walk away.
When you get to St. James's
Follow the road towards the main hospital and take the first left at Junction 1. Follow the road for 200m and to your right will be Hospital 5. Turn here and The GUIDE Clinic is on your left after 20m.